Unique pine needle baskets, sculptures and kits.
Craft Shows
Becky's Baskets often shows at 2nd Sundays in Williamsburg,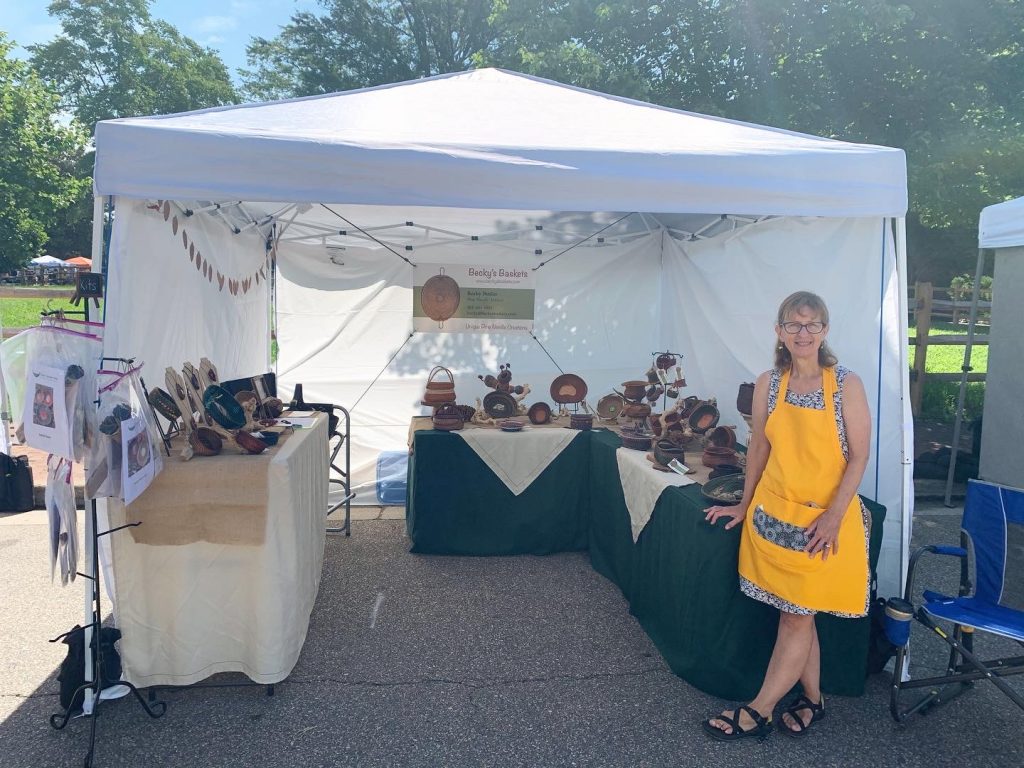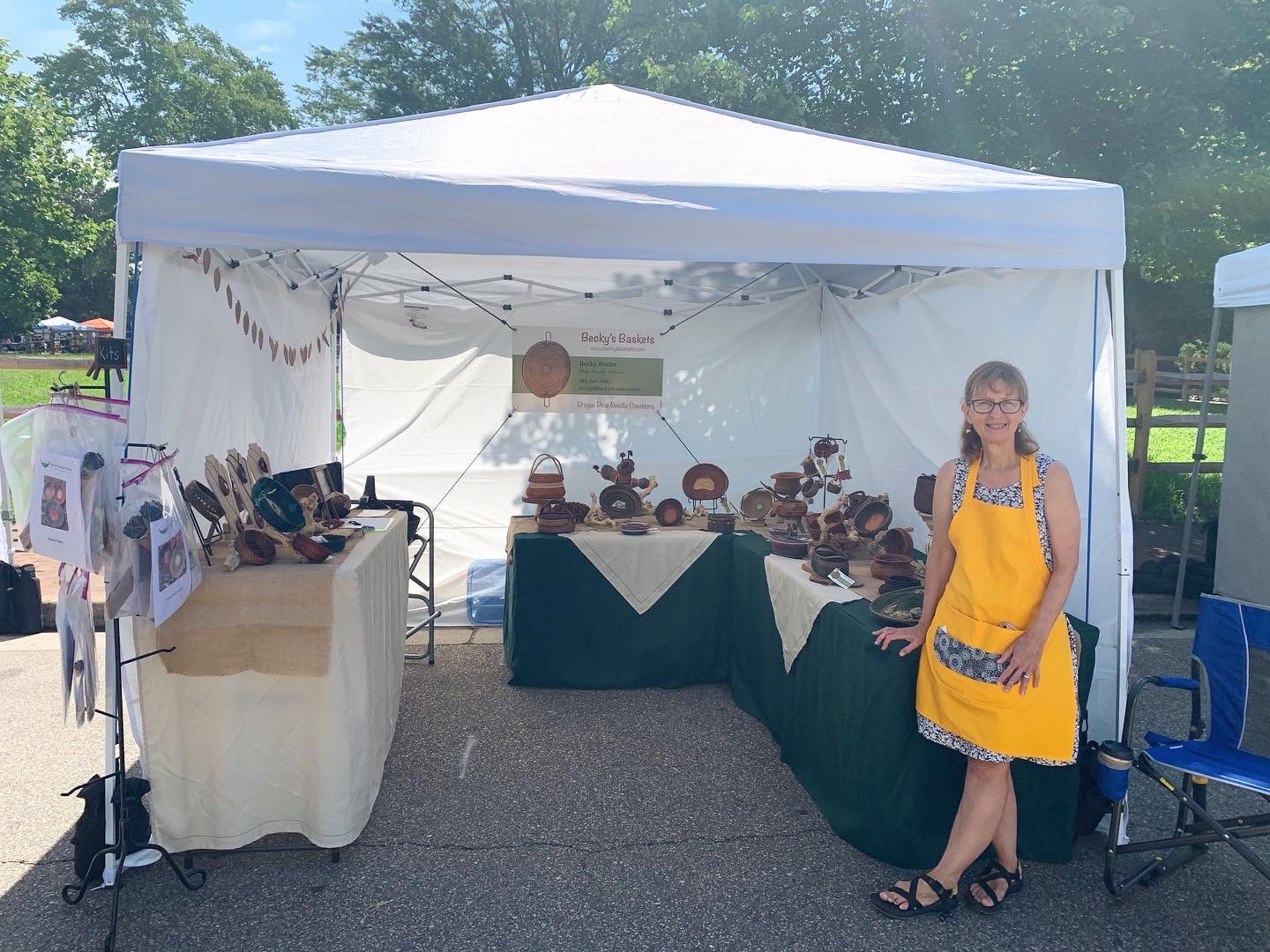 My Story
My interest in coiled basketry started 12 years ago when I visited Charleston, SC and saw the Gullah women coiling their sweetgrass baskets. Back home, I couldn't find anyone to teach me to coil so I tried traditional woven basketry. I enjoyed creating baskets with reed, but still wanted to try coiling. Eventually, I found a few books on Amazon and created my first pine needle basket in 2009.
One of the things I love about coiling is that I feel like I am working with the materials. Pine needle baskets have their own "voice." I may start out with a definite plan, but eventually the materials tell me what they want to do, and the final product feels like a collaboration.
In the past few years, I have had the privilege of teaching a number of people to coil pine needles. I really enjoy watching their creations come to life. I am excited that one of my first students is now regularly selling her own baskets, which are uniquely hers.
The pine needles I use most often are from Southern Longleaf Pines. I gather them myself or purchase them from sellers who are lucky enough to have their own trees. I may also incorporate sweetgrass, seagrass, other types of pine needles as well as vines such as honeysuckle and tender spring branches from willow trees. The centers can be as simple as a pretty button or as unusual as parakeet feathers set in resin. I am constantly on the lookout for unusual items I can use as centers. I work with a supplier of exotic woods to get scraps that I can make into beautiful wood centers. The thread is Irish waxed linen. It is wonderfully strong and comes in many colors. The baskets are sometimes finished with beeswax as well. I do not shellac my baskets as I have discovered that the shellac can dry out the needles and thread, causing them to yellow and crack over time.
For years, pine needle basketry was a hobby that I couldn't find enough time for. Now I am lucky to be able to devote my energy to my art and to passing it on to others. What could be better?
Purchase your one of a kind pine needle creation today!
Becky's Baskets Shop has over 500 sales and many
5-star reviews on Etsy.
Kits, finished baskets and pine needle coiling supplies are all available and shipping is free!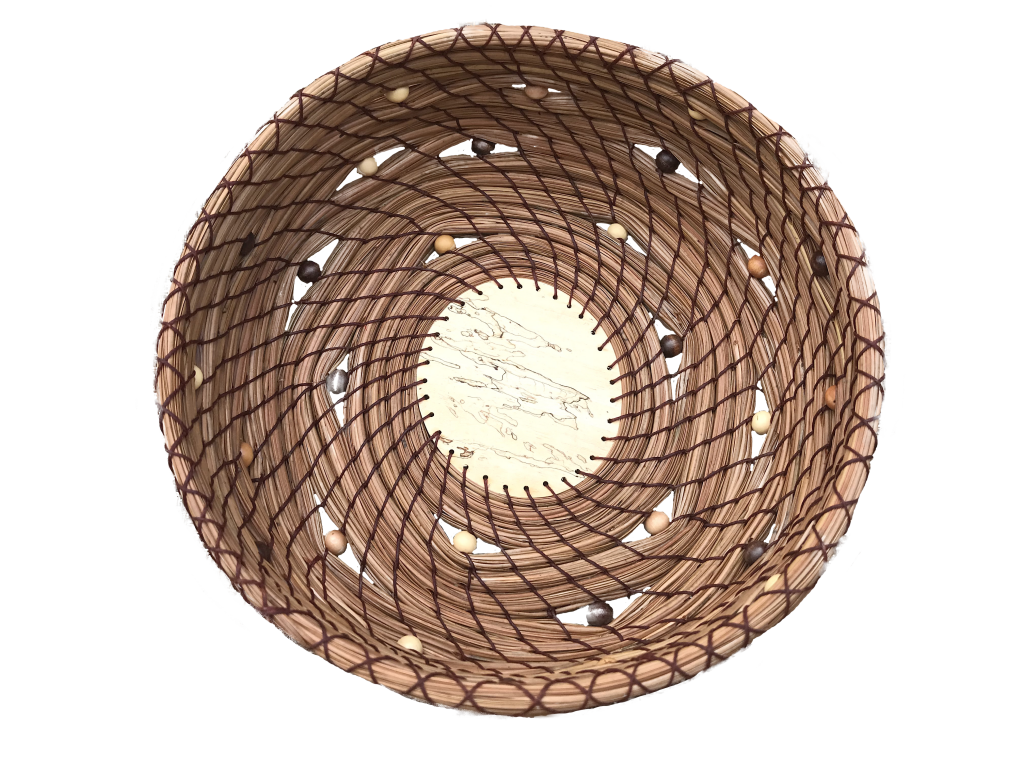 How They're Made
Learn how each basket is made from scratch.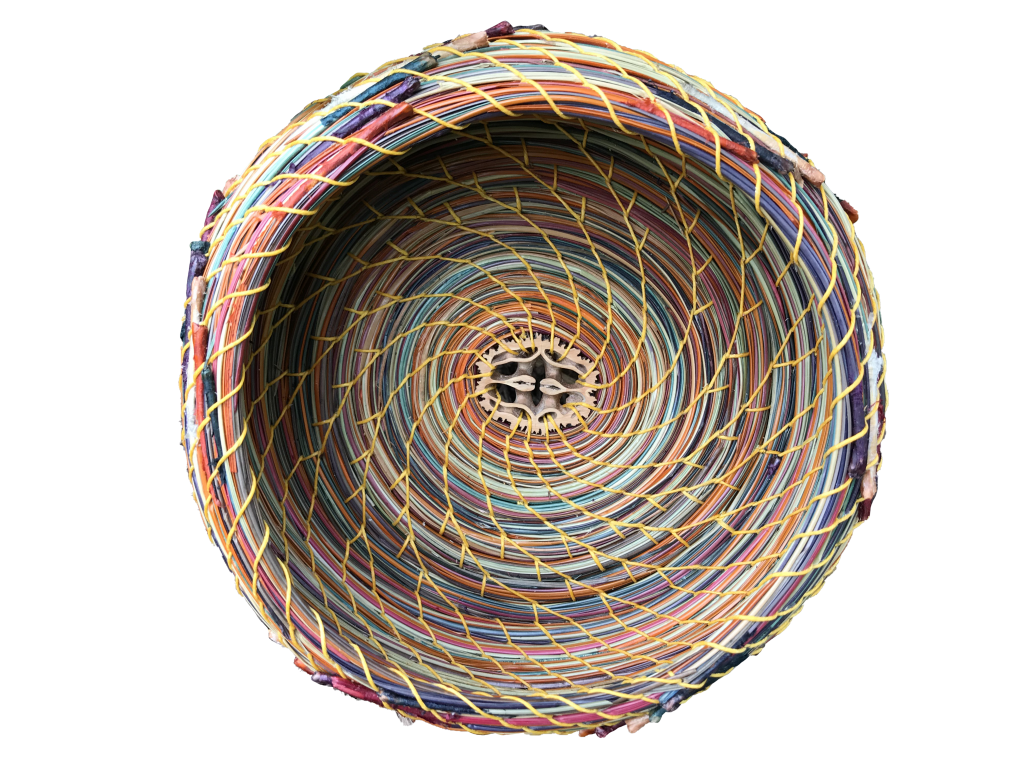 Gallery
See selected works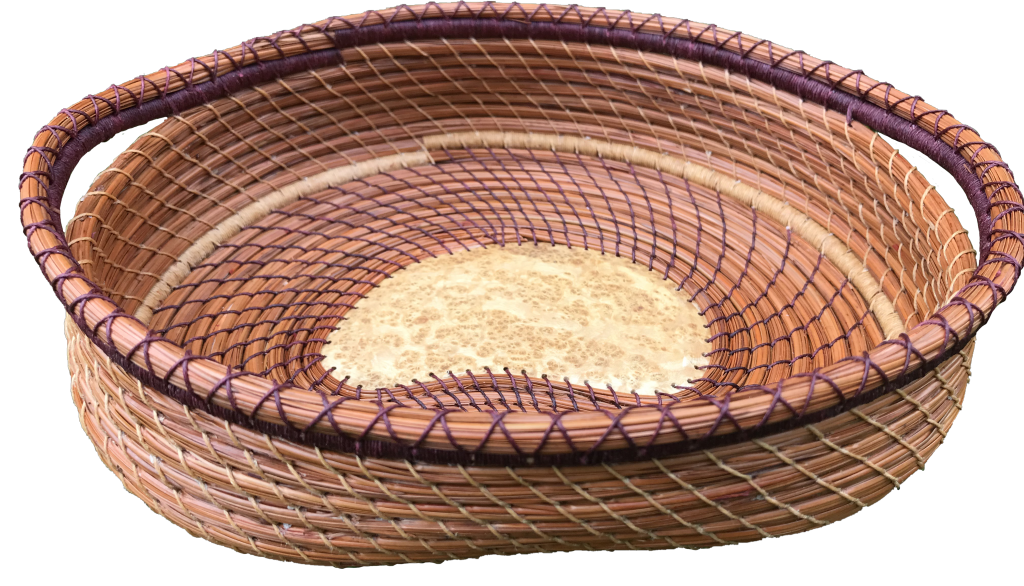 Classes
Learn the art of pine needle coiling.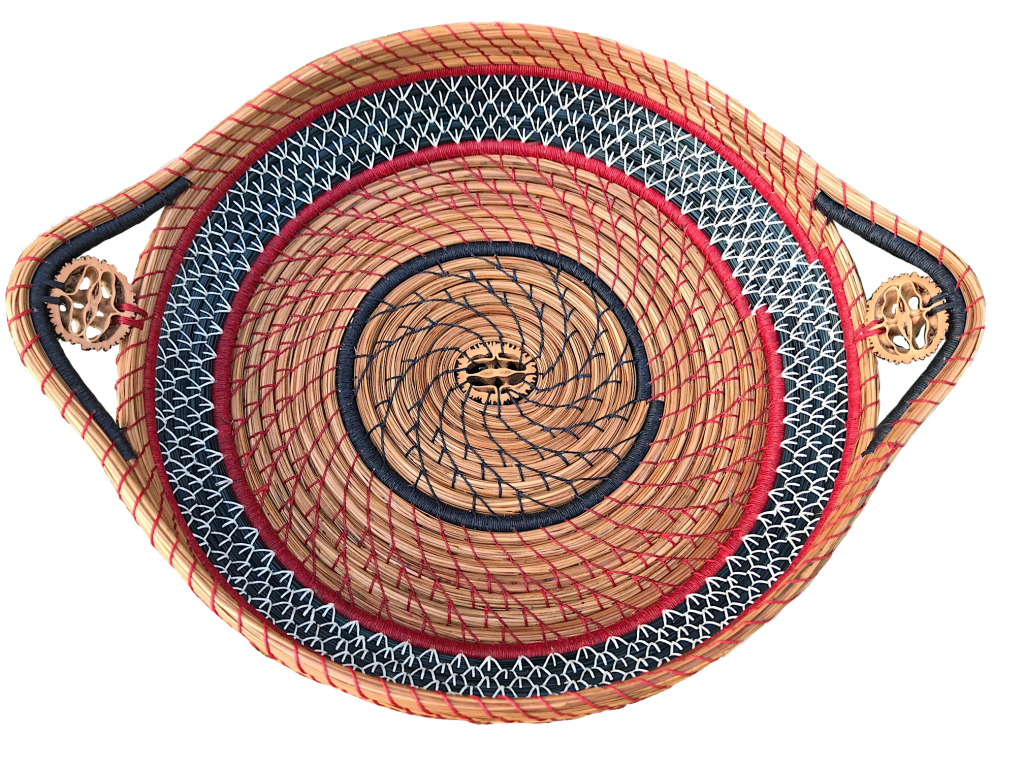 News
Read the latest news from Becky's Baskets