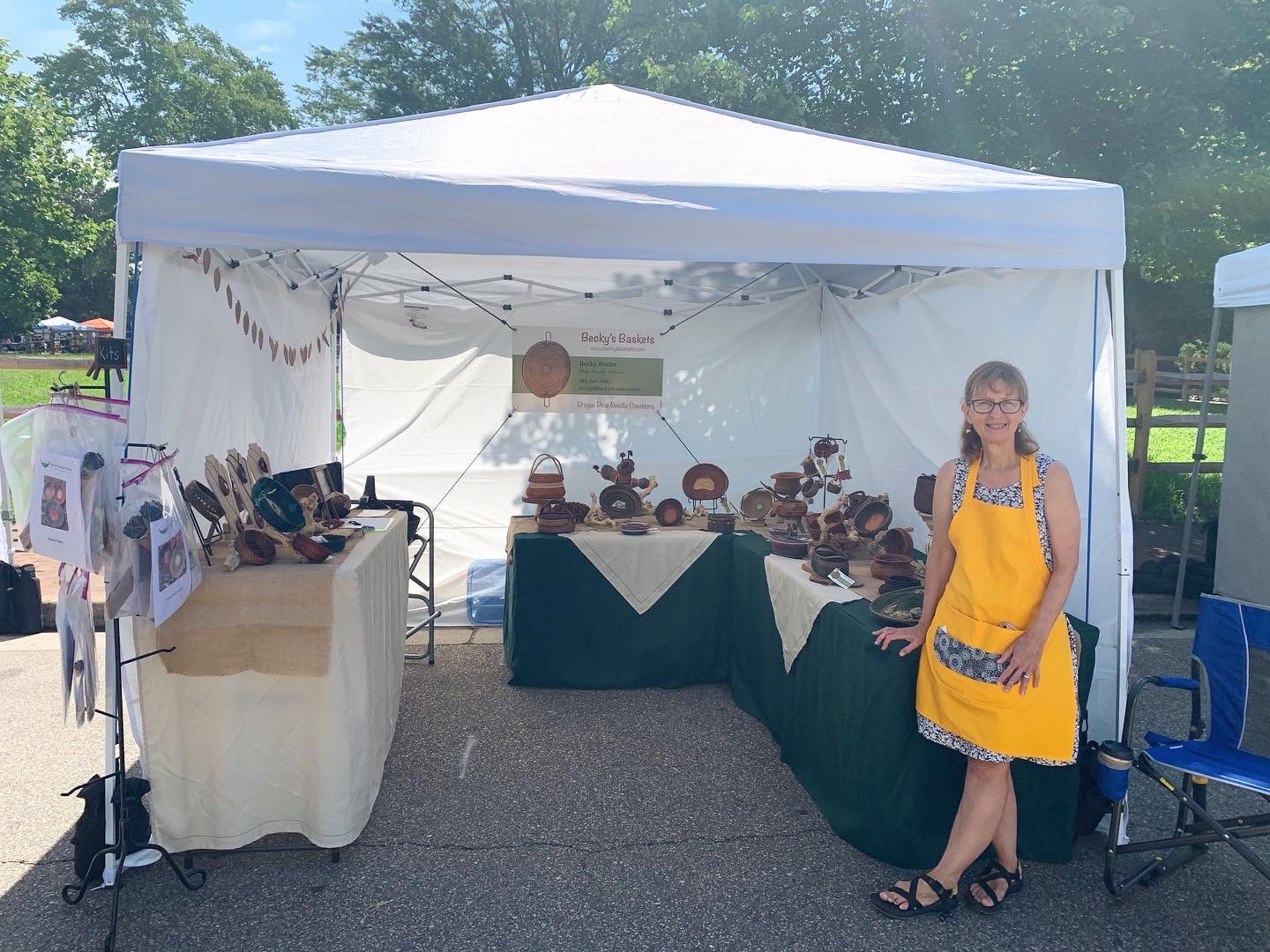 Meet the award-winning Becky's Baskets tent!
Over 20 craft shows so far!
I love meeting people and introducing them to pine needle coiling at craft shows. Stop by my booth and get a great gift, sign up for classes or pick up a kit so that you can start coiling right away!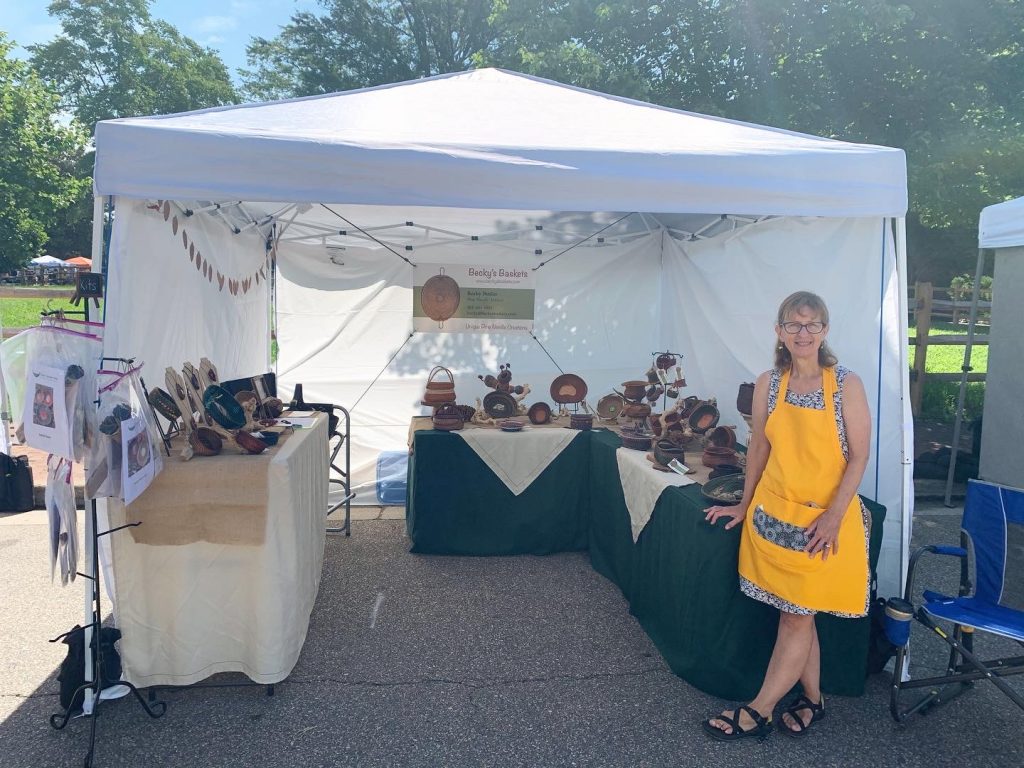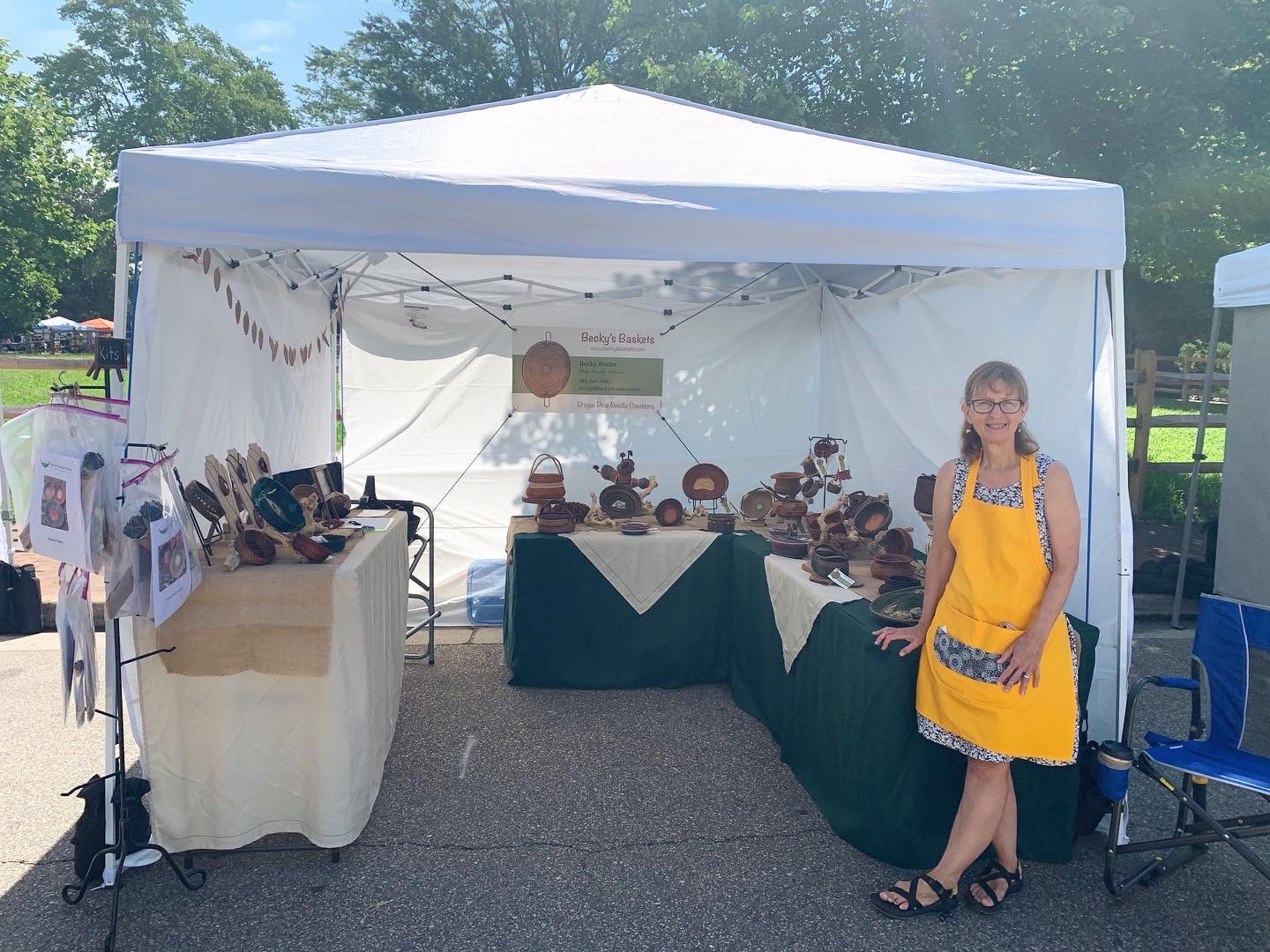 Next Show
2nd Sundays – Williamsburg, VA
Location
N. Boundary Street, Williamsburg Va.
Previous Craft Shows
July 11, 2021 2nd Sundays, Williamsburg, VA.
June 13th, 2021 2nd Sundays, Williamsburg VA.
November 10th, 2019 2nd Sundays, Williamsburg VA.
October 13th, 2019 2nd Sundays, Williamsburg VA.
June 8th, 2019 Charles County ArtsFest, La Plata, MD – Best in Show, 2nd place
December 1st, 2018 Annmarie Gardens Maker's Market, Solomons MD
November 17th, 2018 La Plata UMC Holiday Shoppe, La Plata, MD
October 14th, 2018 La Plata Fall Festival, La Plata, MD
June 9th, 2018 Charles County ArtsFest, La Plata, MD – Best in Show, 1st place
May 5th, 2018 Port Tobacco Market Days, Port Tobacco, MD